As they say, "hindsight is 20-20." Of all the rifles I have owned that I sold and would like back, my Ruger No. 1V in 220 Swift tops the list.
Here it is:

Here are two consecutive 5-shot, 100 yard groups, using the bag, bipod and scope in the picture, but shot from a regular bench at my club: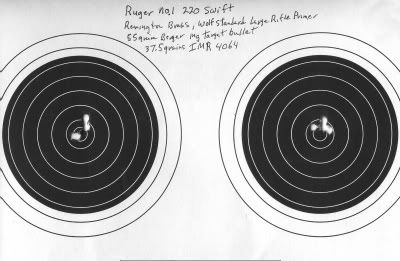 Here is a closeup of the second group with a dime for scale.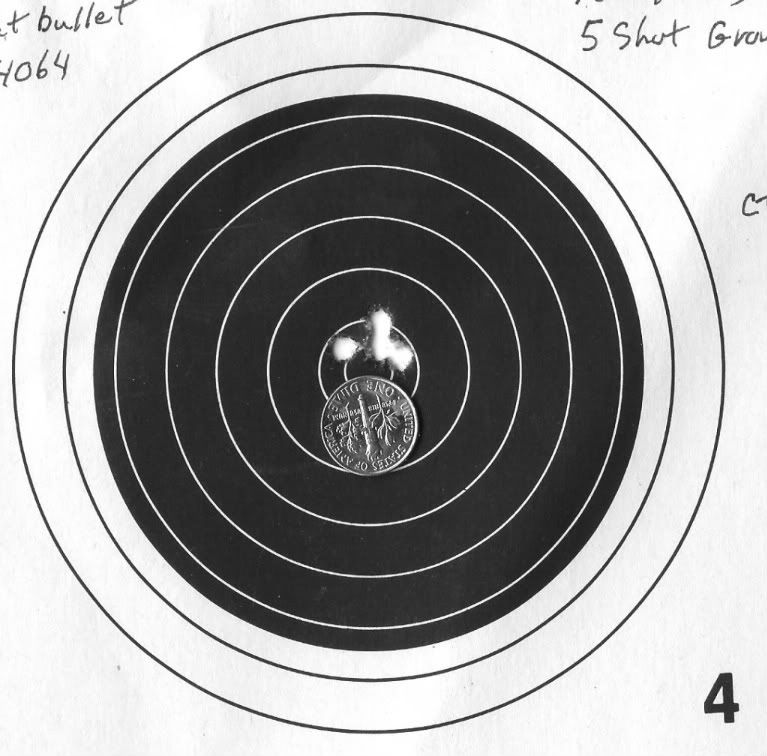 The dime measured .71" Subtract .224" and you see any group that will fit under a dime cas a center to center measurement of .468" or less. Therefore, I count any such 100 yard group as better than 1/2 MOA, which is pretty darn good for medium to long distance varmint shooting.