One or two of you may recall that several weeks ago I inquired here as to how to add an adjustable sight to the Ruger Mark III tapered barrel model. I am a big fan of this model for its handiness and pointability, but I do not like the stock front sight (very hard to see) or for that matter the fact that the sights are fixed. So I endeavored to find a way to install a set of high-quality adjustable sights.
Here is a pic (not a great one; sorry) of the gun:
My excellent local gunsmith (West Coast Gun Works in Stanton--great people!) found this Kensight rear sight, which is all-steel and very well made. Unfortunately, it also requires a higher (much higher!) front sight. Nothing aftermarket seemed to be available, but my gunsmith fabricated a front sight (all-steel) and things worked out great. Some pics: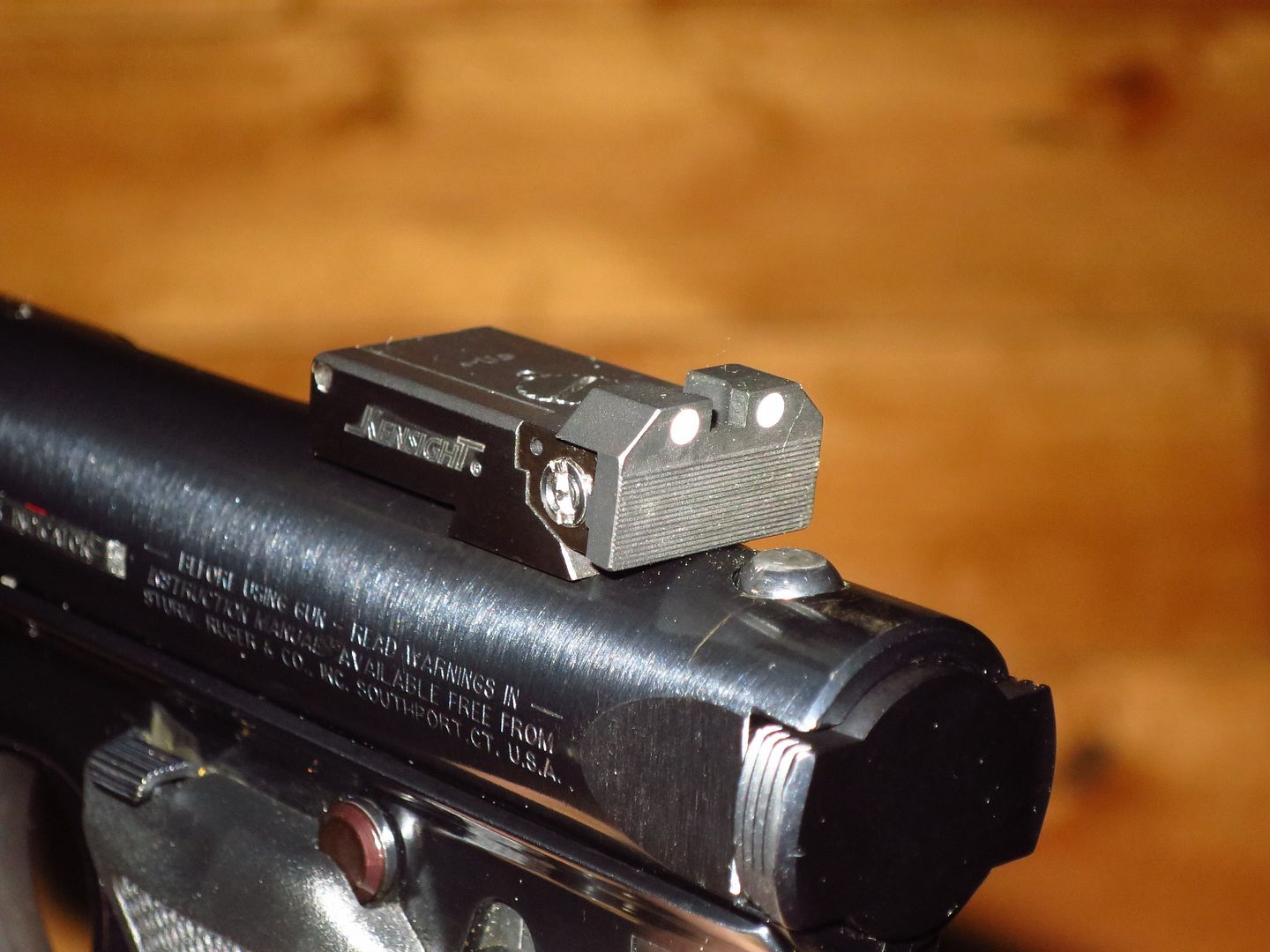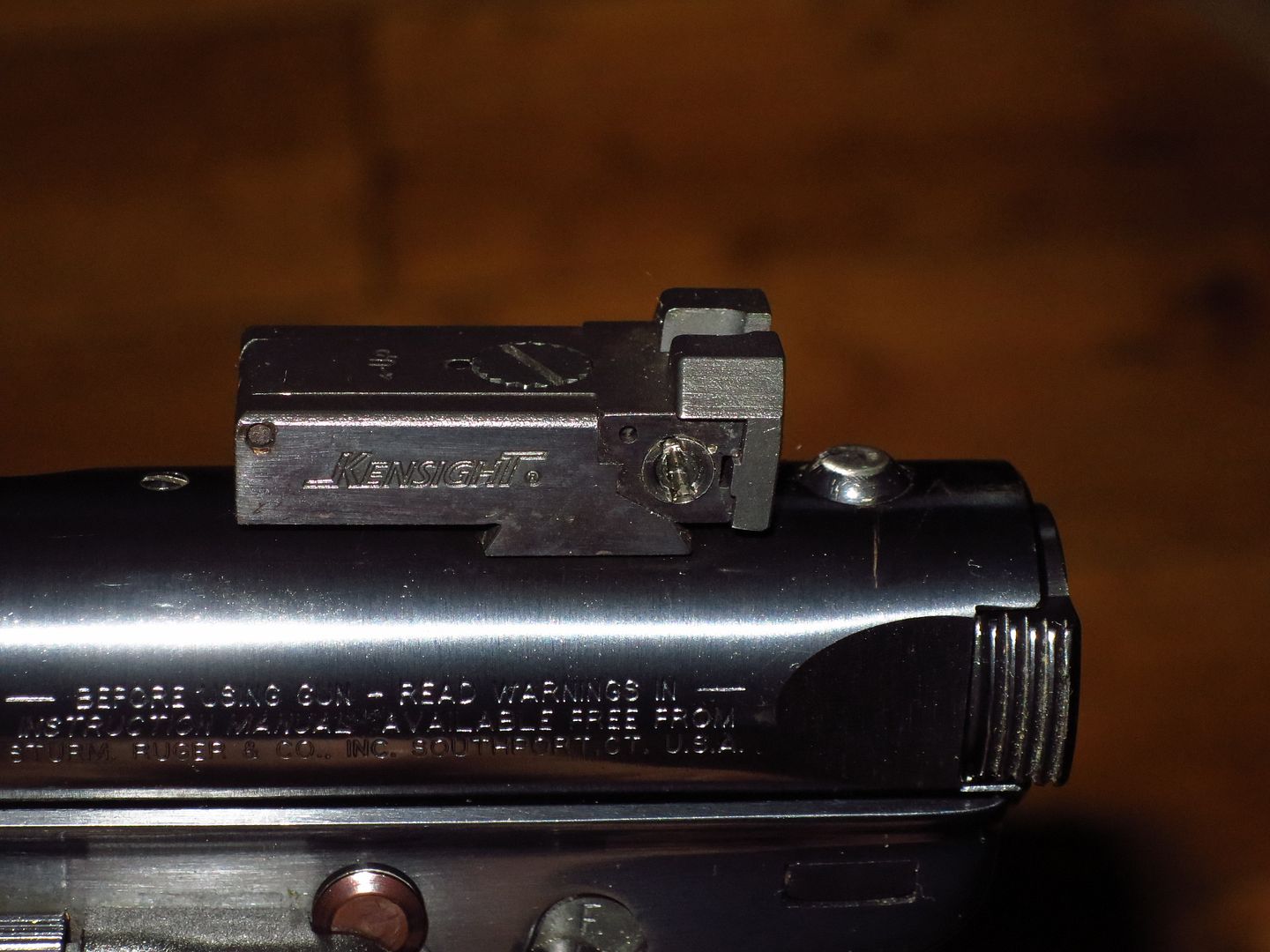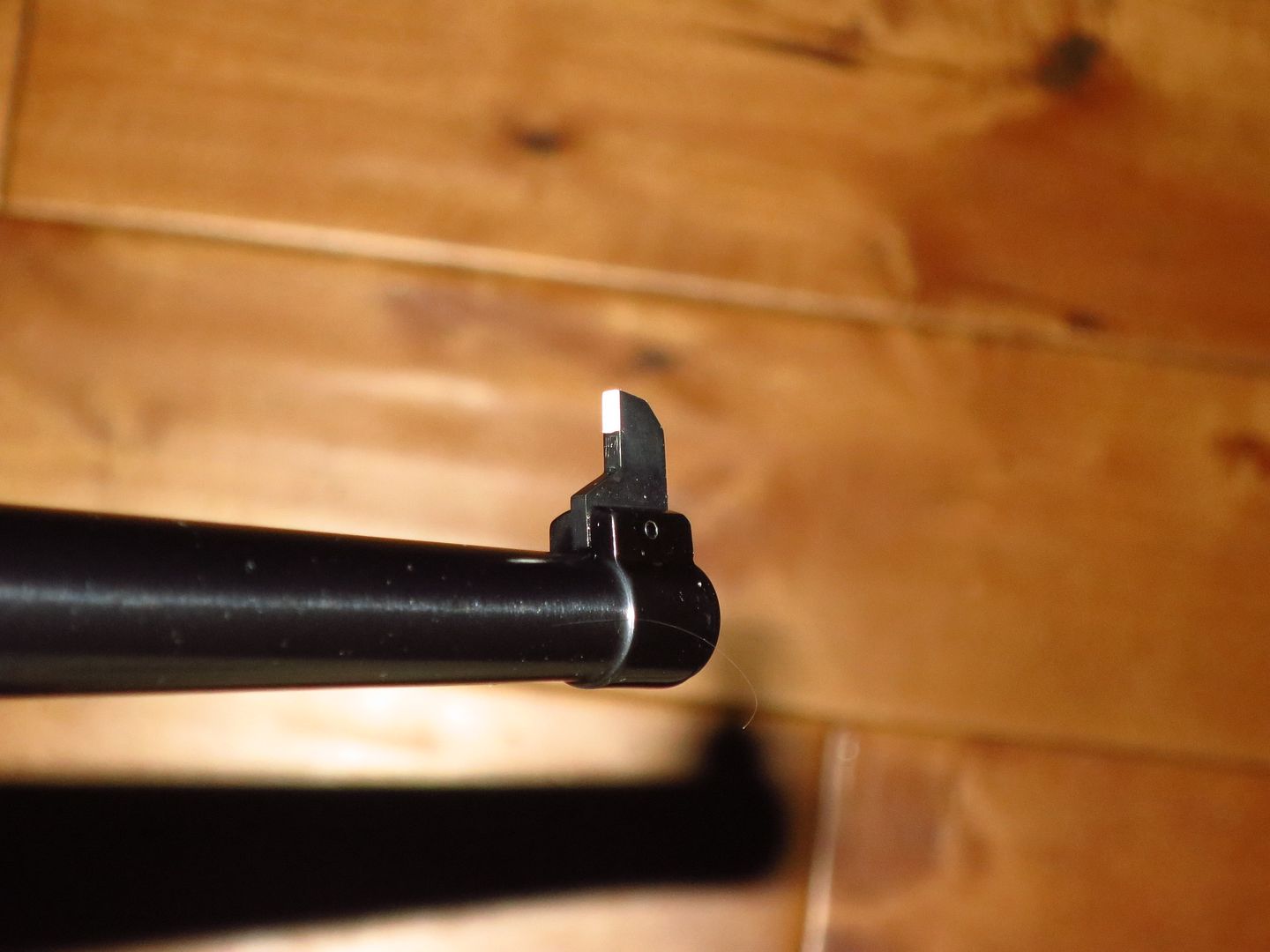 One of the problems I had with the stock sights was that I simply could not see the notch well enough to center the front sight. The result was that I got accuracy (the rounds were centered on the bull's-eye) but not precision (the groups were wide.) I got to the range today to try this setup, shooting at 10 yards. The results were much better -- much better groups (precision). I still have an issue with consistency -- one or two flyers always creeps in; that's me, not the gun, obviously.
The sight picture is now far easier to see and it is much easier to set up a correct sight picture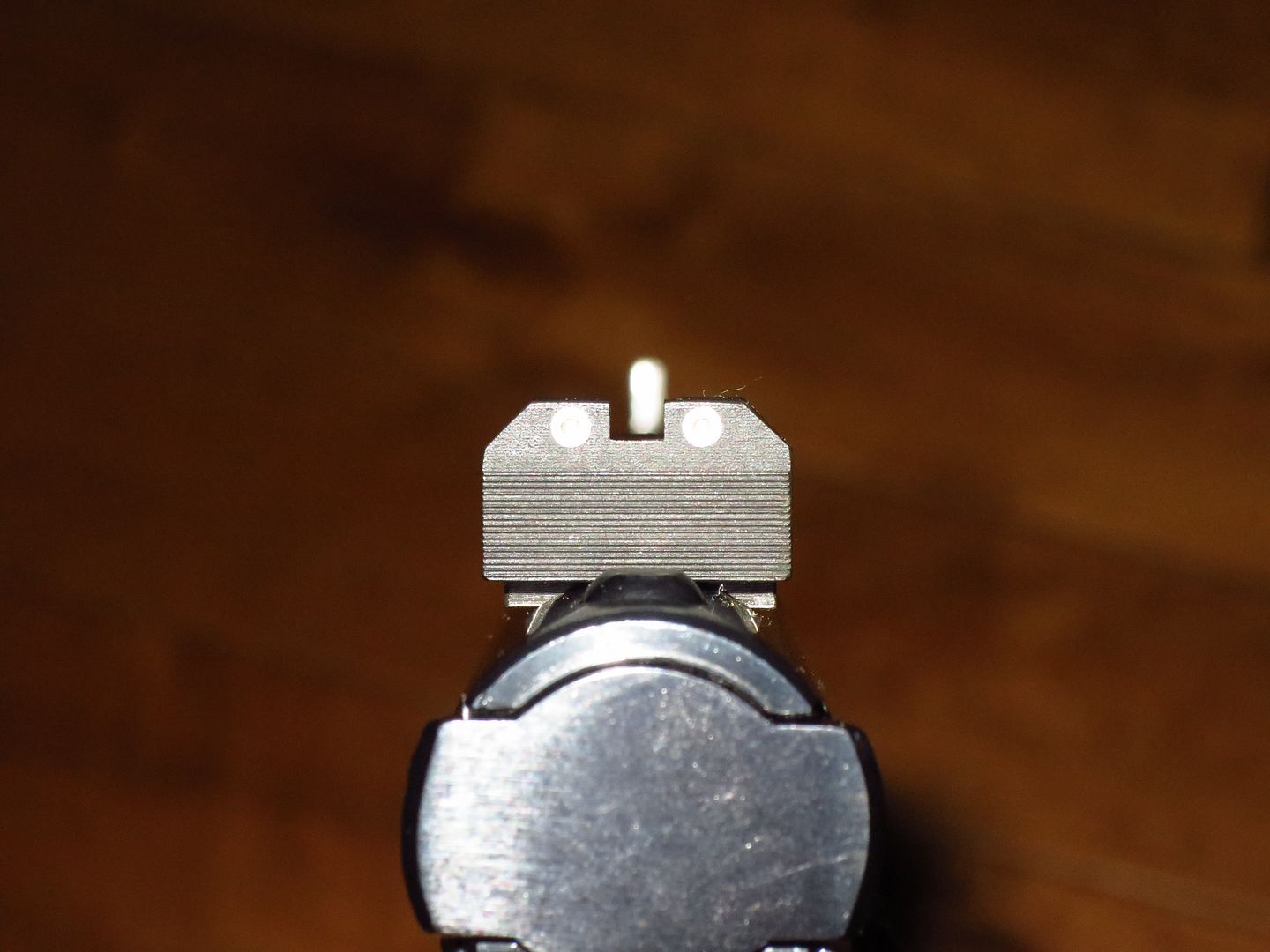 Here are a couple of targets: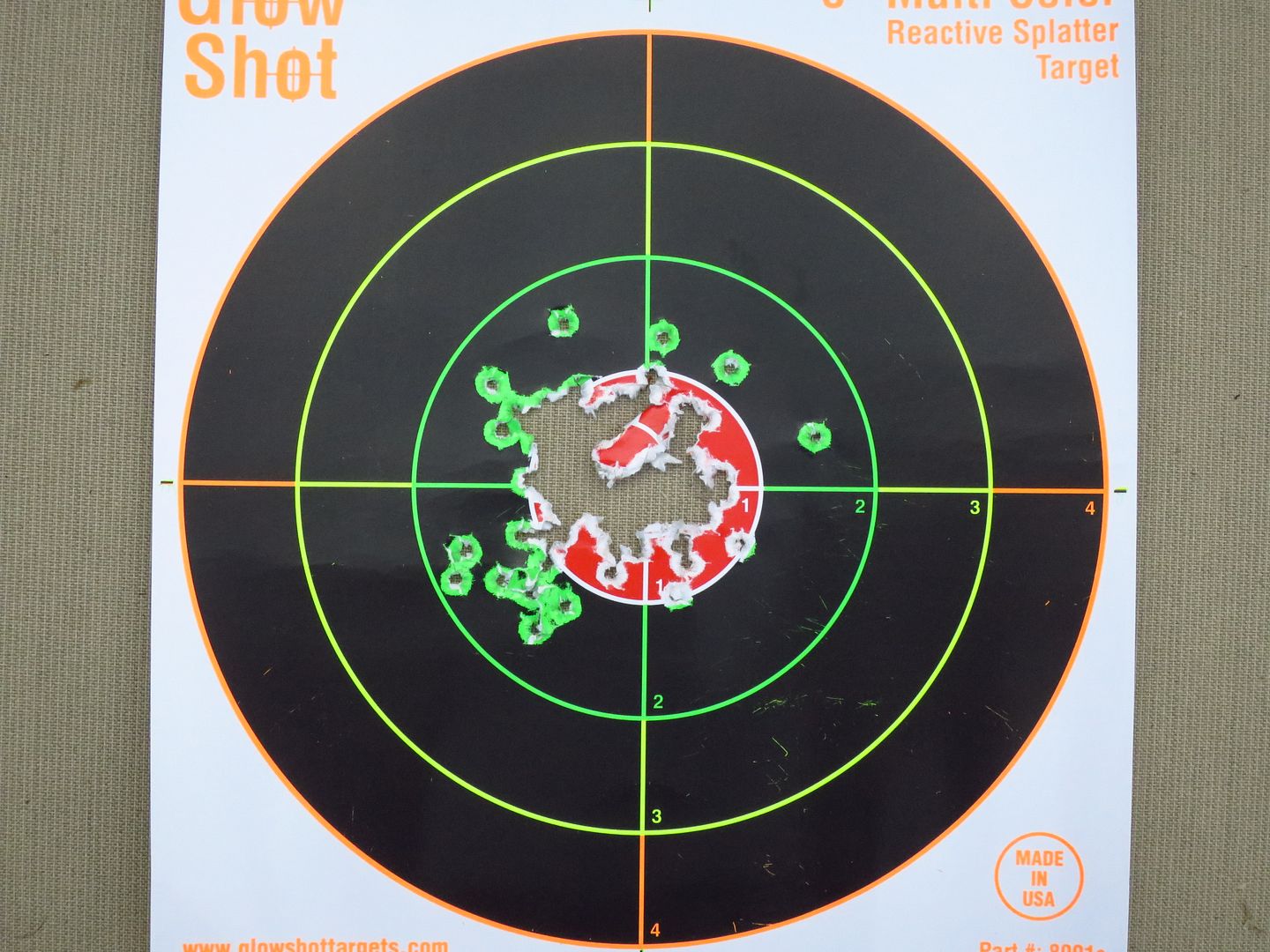 This gun is now a joy to shoot, and the custom sight system works very well!