After buying my new SP101 .22LR 8-shot revolver this past week, I finally had the opportunity to take it for a spin at the local range.
I shot three brands of .22LR standard velocity ammo for a total of 175 rounds.
It's important to note that I did change two things on the gun prior to taking it to the range:
1) Installed #12 Wolff main spring (kept the stock trigger return spring as-is...the #8 Wolff trigger return spring was way too sloshy for me).
2) Installed a Hogue monogrip.
Pictures and performance notes below...
As it comes in the box.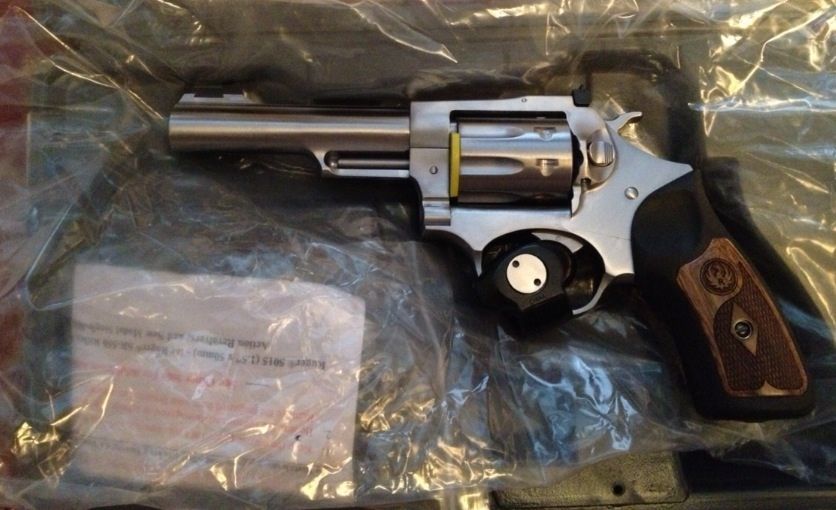 Brand new w/ Hogue grip installed.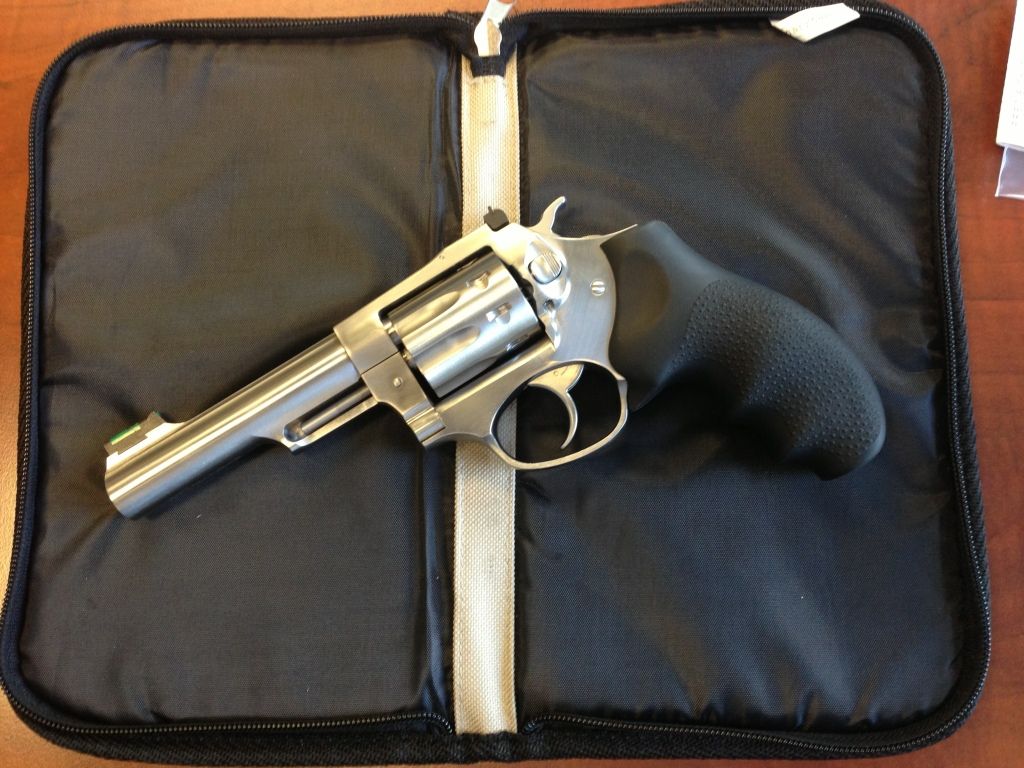 Range setup.
Remington 333 36gr HP bulk ammo @ 20ft. Ammo ran clean with minimal smoke. Also seemed to fit the best when inserted into the cylinder (did not have to coax it into the charge holes as much). Three misfires out of 50rds.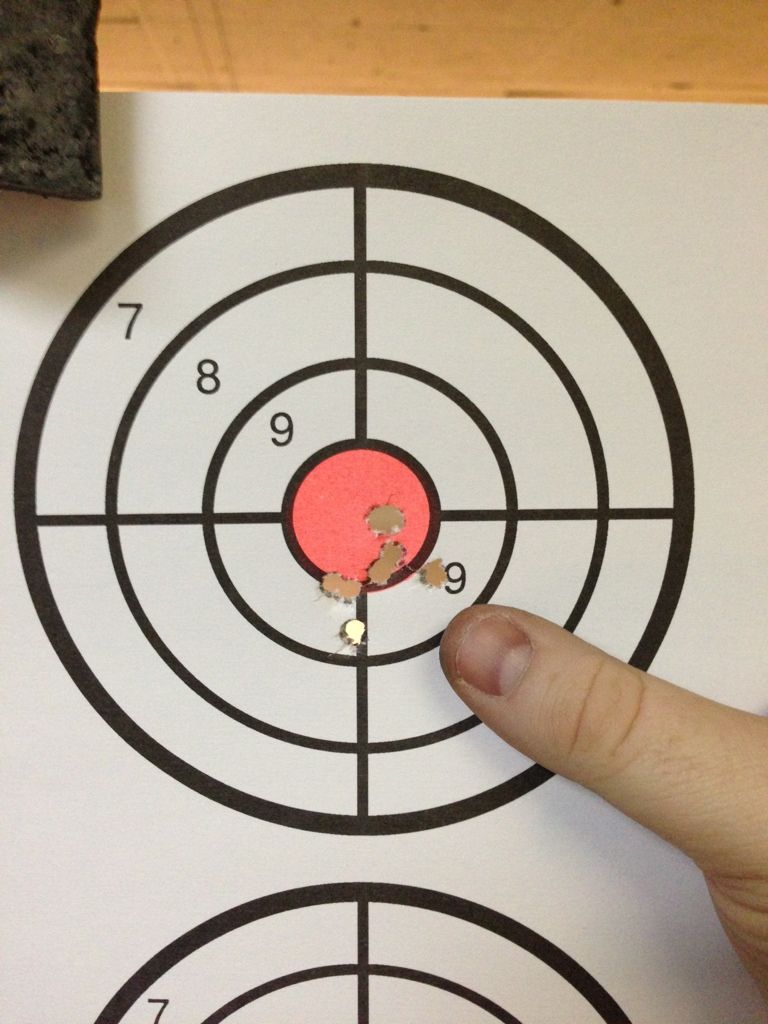 CCI 40gr standard velocity round-tip (lead) @ 20ft. Had to coax this ammo into the charge holes and it appeared to keyhole a tad upon target impact. A bit odd. Three misfires out of 50rds.
Armscor 36gr high-velocity HP @ 20ft. Also had to coax this into the charge holes a little, but experienced zero misfires. Round sent a bit more smoke than the rest, but no worries at all. Very pleased with its performance for my first time shooting this brand.
Notes:
I am extremely pleased with this revolver. The trigger isn't nearly as bad as most make it sound. I do not know if this can be attributed to Ruger listening to feedback or if I just got lucky. Additionally, I found the Hogue grip to be useful with pinky finger placement and it added comfort to my shooting.
Sight acquisition is easy and the gun shot true to aim. I attribute my "low" shots to being new to the firearm and just needing a little practice. The rear sight pin did back out about 1/16" during my shooting session after the whole session was complete. I will probably put some blue loctite on the pin down the road to secure it completely.
About 75rds into shooting, I did experience some extremely light binding when snapping the cylinder into battery. It stopped after I cycled the cylinder in and out of the housing a few times and it was most likely caused by some powder residue and/or a slight break-in period. Either way, it stopped and never returned afterward.
I attribute the low number of misfires to .22LR just being .22LR. I conclude that the #12 trigger from Wolff is very reliable for this setup and wouldn't hesitate to recommend it. I will most likely still do a polish job on the innards down the road, but I really don't have anything to complain about with regard to the action on the gun.
Overall, I find this gun to be a joy to own and shoot. It's accurate, extremely well-balanced, and it eats what you feed it with minimal complaints. If you can get your hands on one, I highly recommend that you pick it up.
I'm more than positive that this gun will give me years of enjoyment and service.