I had a fine time at the range yesterday shooting my most accurate Mark pistol (A Mark III Hunter equipped with an Aimpoint H-1 red dot sight) and my most accurate .22lr revolver -- my 6" S&W 617 10-shooter. This year I moved my "combat distance" range shooting out from 8.5 yards to 10 yards to try to challenge my skills a little bit. As the targets show, my skill still needs work. Jerry M. is in no immediate danger from me. All revolver shooting was double action, natch.
The Hunter got somewhat tighter groups than the Smith, but I thought that the Smith did a pretty good job of keeping up. That 6" sight radius combined with a revolver that is just dog-nuts accurate (when I do my part) gave the Hunter a run for its money. Here are a couple of targets with the Smith on the Left, the Hunter on the right: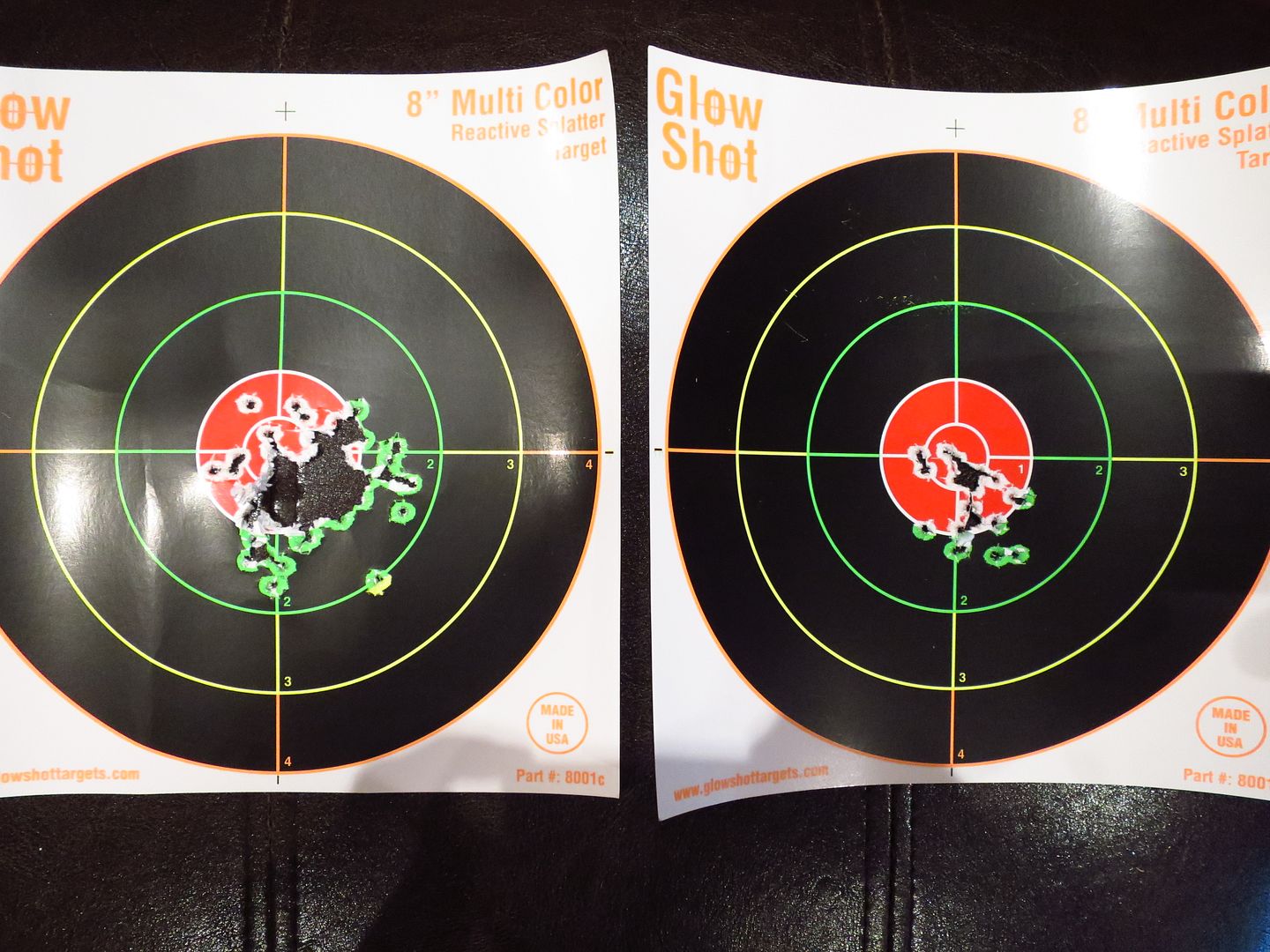 I really like the Aimpoint H-1 optic on the Hunter. It is nice and small, and works like a dream on any Mark pistol.
The Smith & Wesson 617 is stock excepting that I painted the front sight white to help with visibility -- beats me how anyone can shoot in an indoor range with a black front sight.
Ammo, by the way, was Federal Automatch. Had one failure to fire (dud round) with the Smith, none with the Mark III Hunter. No ejection or feeding issues with the Hunter over about 300 rounds.