I decided to build an AR lower from a 80% blank and chose the Easy Jig from 80% Arms. actually this is my second 80% project, the first turned out pretty well, so I was encouraged to give it another go.
I assembled the jig on the lower, very Easy as the name implies.
When I went to set-up the drill press for drilling out the fire control cavity, I discovered that my little 10" WEN wasn't going to have enough travel to do this operation without some finessing.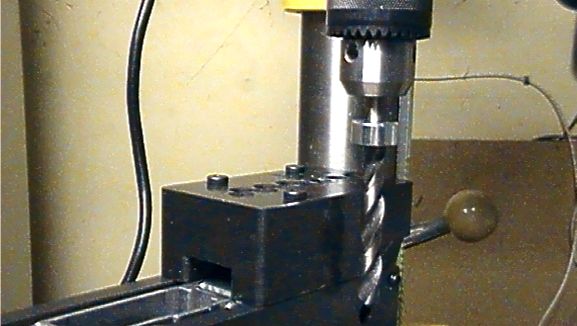 The easiest solution was to use a 3/4" piece of scrap wood, I lifted the jig assembly up onto the bit and let it down onto the plank to give me the extra 3/4" needed to achieve the correct depth. After that, the drilling went smoothly.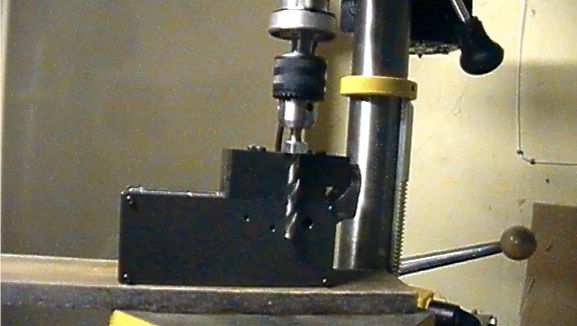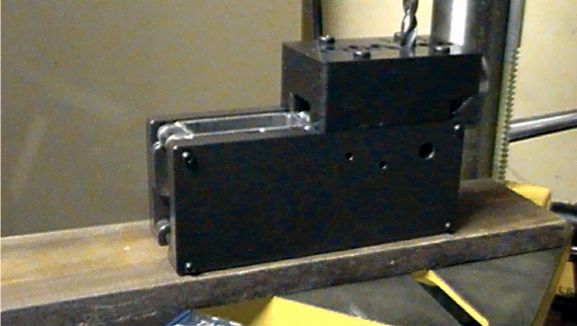 On to the router / milling operation. I decided to use a Porter Cable trim router as suggested o the EZ-jig site, because it looked like it would be easier to control than a full
sized router. All went smoothly milling out the fire control cavity until the next to the last pass, the end mill walked out a bit and I have a little unevenness in the floor. It will have no effect in function and unless I point it out no one would know. I had been checking the collet every other pass but neglected to check at the end, KEEP THE COLLET TIGHT!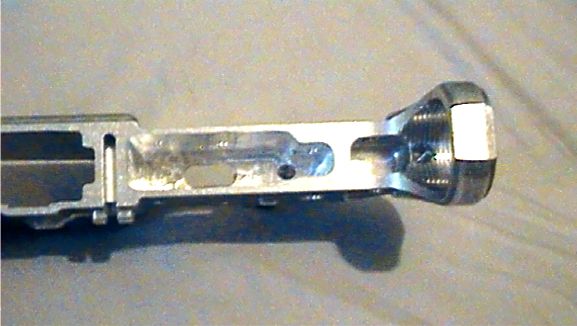 Note: My first lower was done using a full size Craftsman router. It is by far easier to complete this operation with the trim router, however I think the finish was smoother with the heavier router.
Here is the finished lower, ready for assembly: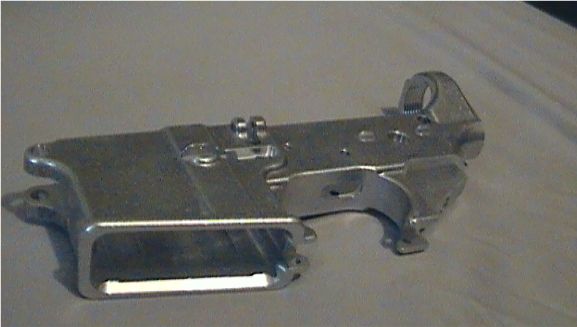 I add some photos of the finished carbine a little later.