I thought I'd show my 3 ½ yr. old P938 and what I did to my new P238.
That P 938 is my primary carry gun and looks like new from putting a coat or two of Johnson's paste wax on it every couple weeks or so.There is no holster wear anywhere on that gun.
I put what I call grip tape on the slide of the P-238 making it easier to grip.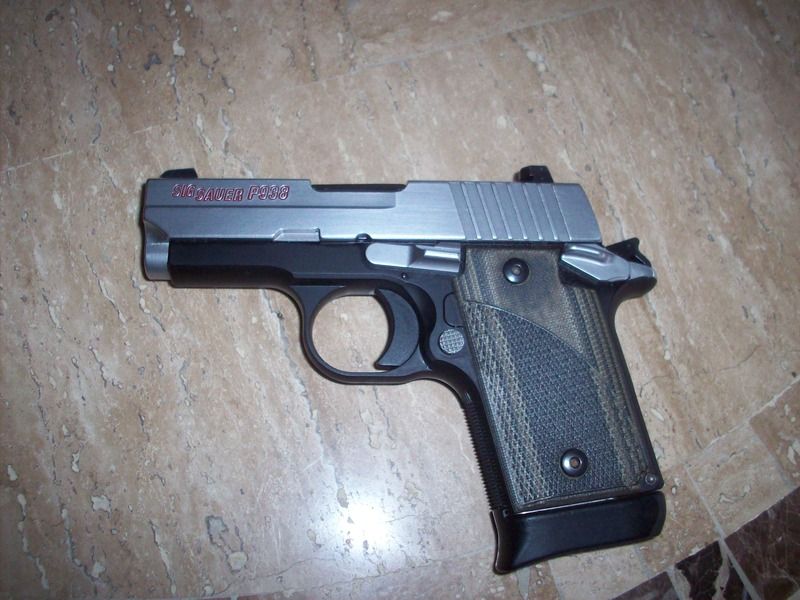 Here's the grip tape that looks like it was made for the gun. I took my time trial and error until I got it the way I wanted it.
Not only does it make it easier to grip the slide but it also protects the slide from holster wear. It's in the wallet holster and in my right rear pocket most of the time. If it doesn't hold up it will come off allot faster then it went on.