(Posted this on another forum yesterday but really wanted to share this here.)
So I had been getting a few questions about the Henry Big Boy 41 mag levergun from my girlfriend and was pretty much thinking my birthday/christmas present was going to be one of those.
I've been home sick for a couple of days and yesterday she came in with a box and handed it to me with a merry christmas and happy birthday kiss and said maybe this will make you feel better.
Looking at the end of the box this is what I saw.
[/URL]
The inner box...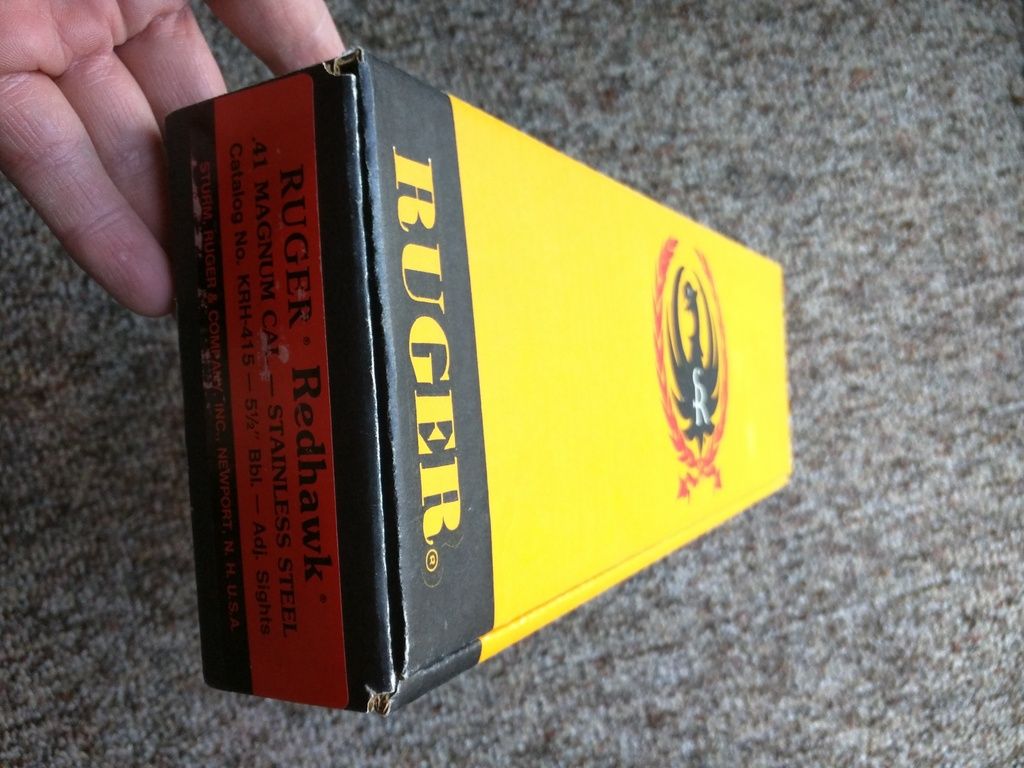 And the treat at the center...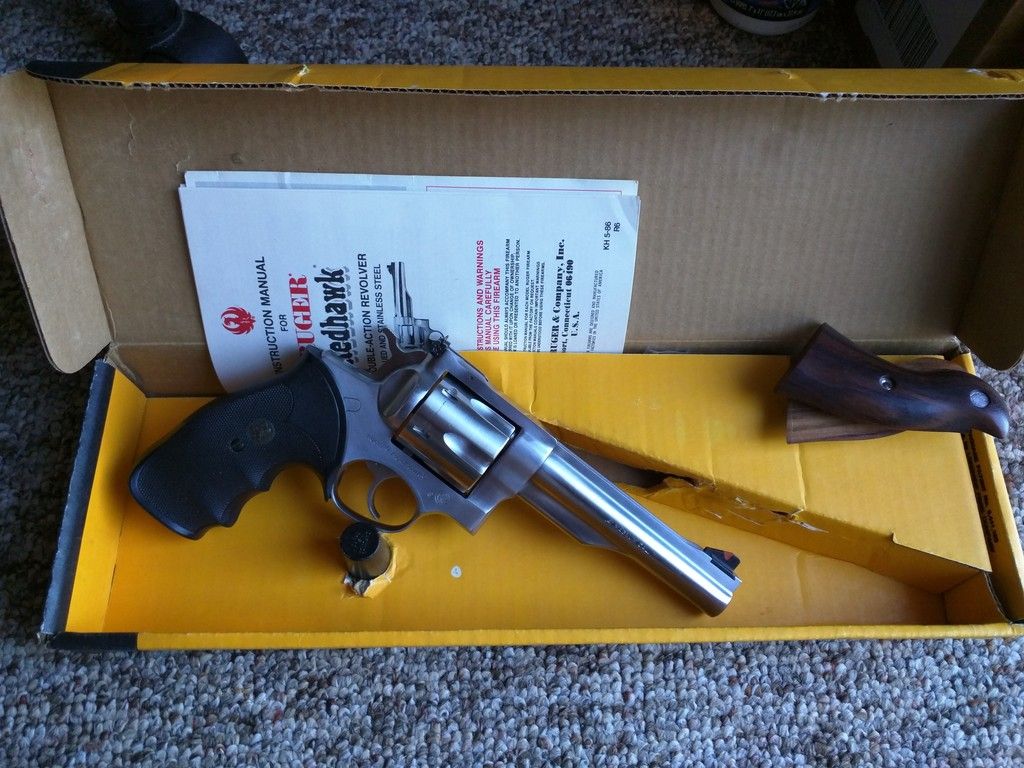 I could not believe she had got this for me. It's been almost 20 years since I had to sell mine.
Needless to say that got me out of my sick bed and I got straight to work on cleaning it. She even gave me the phone number of the man she got it from and when I talked to him I found out he had purchased it new around 1987 which matches up with what I found dating the serial number. It hadn't been fired in almost 20 years by the previous owners recollection and had apparently been put away dirty for which he apologized. He is 80 years old and was afraid that if he tore it down now he wouldn't have been steady enough to get it back together without losing something. Its got a few nicks but all things considered it is in awesome condition.
Now all I need is to find my old Hoyt holster for it. In the mean time I will be saving up for a Diamond D Alaska holster.
Couple of better shots after I cleaned it up.