I traded for this rifle back in the early 1960s:
There was not much finish left on the metal but no rust or pitting. The wood was worn, well used and a little abused. I had planned to buy a new stock, sporterize and mount a scope. But I couldn't bring myself to do it.
The leather sling came from an army surplus store; its unmarked and undated.

Over the years I've posted images of this old piece on several forums and learned a lot about its history from some folks' responses:
The serial number on the receiver indicates it was made in 1933 . . .
. . . and the barrel date (SA 8-33) indicates that the barrel is original to the receiver:
And so the rifle's history in its current configuration begins:
The rifle's barreled receiver was originally manufactured as a spare part for use in replacing a low serial numbered barreled receiver on a rifle turned in for overhaul. Stock markings indicate that the barreled receiver was shipped to Augusta Arsenal for use in overhaul at that location. The rifle was originally assembled during the mid-to-late-1930's period using assorted parts taken from rifles that had been turned in for overhaul.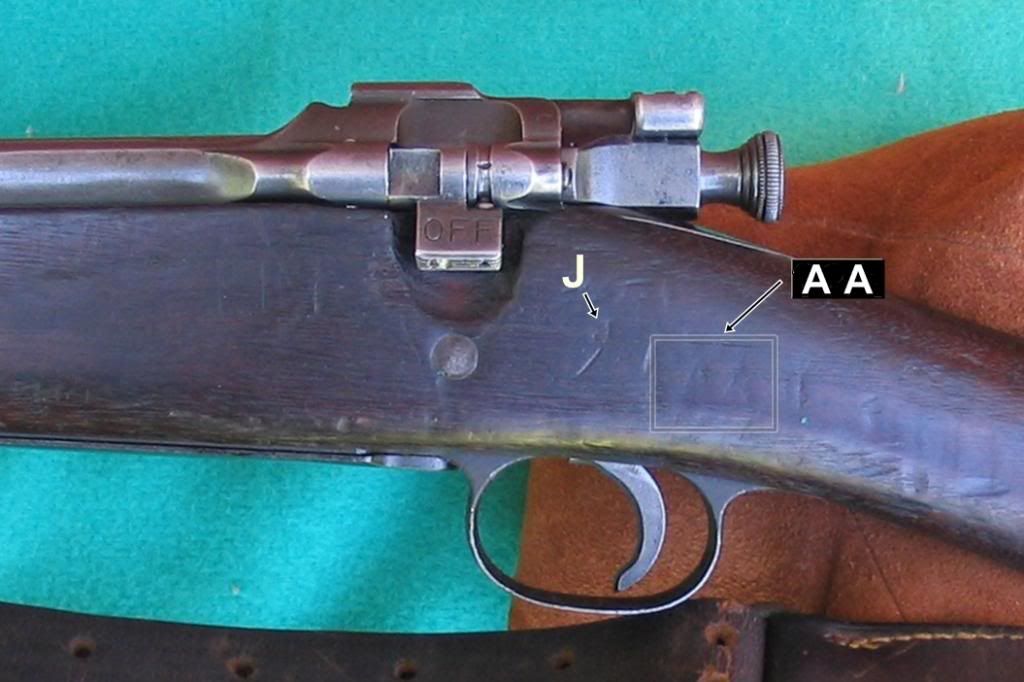 The stock originated from Rock Island Arsenal and the "J" is the probable inspection stamp of John L. Hanssen, a college student who inspected rifles at Rock Island during WWI. The "AA" is the overhaul inspection stamp of the Augusta Arsenal and is consistent with the rifle's serial number. There is a faint mark after the "AA", that denoted the last name of the inspector at Augusta.
The handguard, lower band, and rear sight drift slide assembly date from the WWII period and are probable field replacements. The rear sight leaf was made at Springfield Armory during or prior to WWI.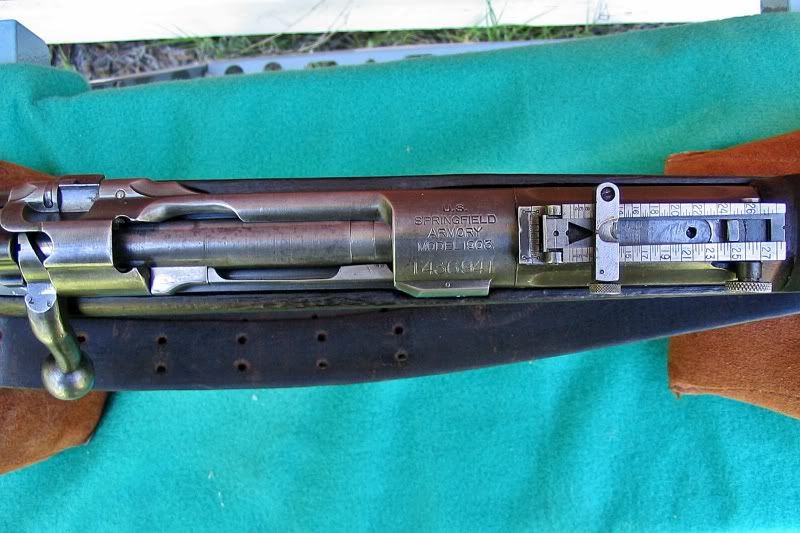 The bolt was made at Springfield Armory during the 1919-20 period and was probably taken from a Mark I rifle. The upper band and magazine cutoff were made at Springfield Armory. The floorplate was made at Rock Island Arsenal.
The information I've accumulated so far about this firearm provides a considerable amount of detail about the origins of the piece, but one tantalizing mystery about its history remains: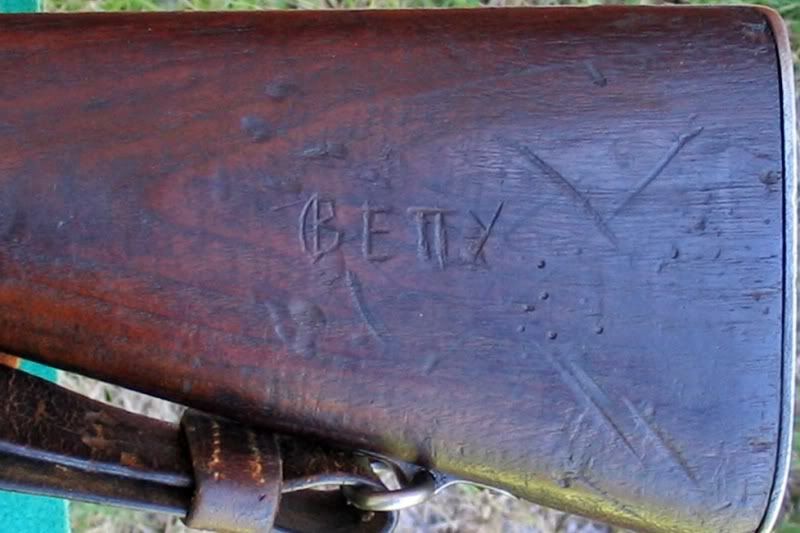 WHO THE HECK WAS BETTY?!!!
[/FONT]