Quote:
Originally Posted by
ptblank
Ruger Redhawk:

I will be replying soon and will post some pictures after I've dug them out.....but for now regarding your Smith M296, I looked up the information on this revolver in my Standard Catalog of Smith and Wesson revolvers which indicated that the M296 was introduced in 1999 but was discontinued in 2001. Although there was no mention of how many of these were produced but I'm sure that there couldn't have been very many. Also the book specified that as written on the gun the maximum bullet weight allowed was 200 grain just as you had estimated. I hope that I have gotten this information to you in time to prevent you from having to unseal your M296 to determine this information?
Thank ptblank, I appreciate the info.
A buddy of mine was working at that same gun shop I had worked at years earlier when those M 296's came out. I saw a few of them at different gun shops. He called me and asked if I'd be interested in one.
It was different and I already had a M649 so I went ahead and bought it. If I were doing it again I probably wouldn't. I knew they weren't made very long. I doubt very many of them were produced. I can't imagine them being a big seller.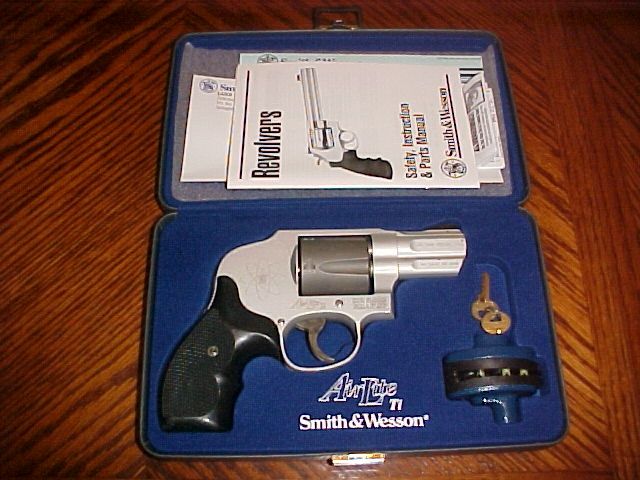 Here's my glass bead blasted M 649 that was my EDC for many years. Over the years it got honest wear so I glass bead blasted it probably a couple years ago. I got this M-649 in the early 1980's. I was working with a sprinkler fitter that had gotten his FFL so I had him order it for me. The S&W logo was always not stamped as deep on the one side of the logo. I noticed it more after glass beading it.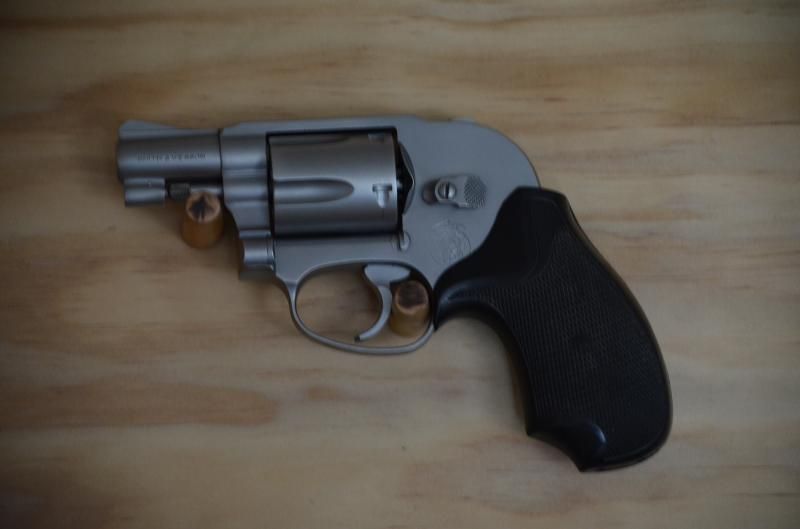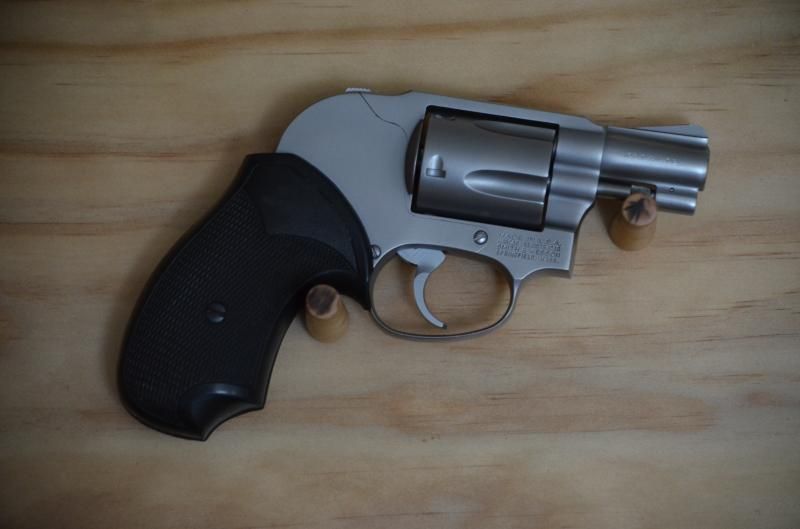 Like others before and after this M296 is still NIB Unfired.
The only thing I have sealed up is that M-17 extra cylinder,it's really not a big deal. I have things to do today but I'll get pictures of it soon for you. It probably wouldn't hurt to check it, it's been put away for a looooong time.